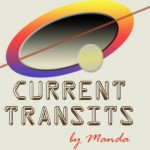 This month is about leaving the superficial and diving deep into unknown waters to find the truth and let yourself be amazed with what you find. Jupiter in Scorpio along with Venus, and Uranus conjunct Pallas, may reveal information that will be useful to navigate this complex world of ours. 
Transits for 1st Week of November 2017
Jupiter in Scorpio has been unearthing all stuff hidden from the dark shadows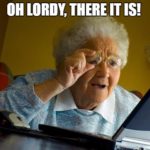 of our world, starting from the Harvey Weinstein scandal that has brought a slew of perpetrators out in public, and the federal investigation into Russian interference that has accused Paul Manafort and  George Papadopoulos.  This is only a start, and lot more to resurface as Jupiter digs even deeper to help us face the truth.  Planets in  Scorpio is about manifesting power by really understanding how the world works, and if you have planets in this sign, Jupiter will energize and channel this energy in a positive or exaggerated manner.  When you find the time to be silent during this period and ask for answers on confusing issues,  you may actually find the gem of clarity. This is the energy that wants you to hold on and pursue and not let go.
Hygeia, the asteroid for health and illness joins Pluto. Those that have been suffering from a debilitating symptom not knowing the real cause may discover the source of their physical ailments. This is also a good time to do your own research and investigation, and you may find useful facts about your body and health.  However, as we find the facts, there will be a profound sense of loss and unfairness for all the years of emotional and physical pain.
Pluto conjunct Juno and Astraea in Capricorn:  Juno, the asteroid for fairness and Astraea, the justice asteroid, have been traveling together from early October when the Harvey Weinstein scandal broke out.  This has brought out the unequal power structure and gender inequality in certain industries that has helped some sexual predators to thrive successfully.   So the "# me too" campaign will continue at least to the end of this year with more people exposed each day.  This story will get more intense with many shades of darkness, when Juno and Astraea join Pluto in Capricorn on November 12th, and in the sign of Capricorn it could mean that in future,  more laws could be imposed to regulate this area. This will also be felt personally with those who have planets in the middle cardinal degrees as an unfair treatment that needs to be dealt with in a concrete manner.
 Transits for 2nd Week of November 2017
Venus Moves to Scorpio: Venus, the goddess of relationship and money gets ready to don her mermaid attire as she moves from Libra to Scorpio, to join Jupiter.  This lady scoffs at the superficial and flimsy; as she seeks the eternal union with another that lasts for eons. Encouraged by the supportive and generous energy of Jupiter, together they will explore the vast area of relationship and money in deep and powerful way.  If you have planets in early water signs, the experience will be positive and significant, bringing knowledge and new set of skills in navigating your relationships. A relationship that has been stuck for a while may get a new makeover as you see a different perspective now, or you may finally find the confidence and all the information necessary to decide on an investment that you have been pondering for a while.  
Sun square the nodes: November 10th  to 11th , Sun in Scorpio will be squaring the moon nodes. The Moon will join the party too on the 10th.  The north and south nodes of the moon show our lesson plans but we tend to forget the contract we made, and planets squaring the nodes remind us in their own way of what we yet need to learn.   Sun will throw light and increase our awareness of the path yet not walked,  which is waiting for us! The awareness could come from many serendipitous ways, like a poem or saying that moves us, words from a honest friend or mate, or an emotional incident that shakes us to the core.  But sun's light never misses its target, unless you consciously run away and hide from it. 
Transits for 3rd Week of November 2017
Neptune Going Direct:  Every retrograde is a period of learning and Neptune retrograde that started on June 16th ends on November 22nd when it becomes direct. During Neptune retrograde it is easier to figure out the truth from fantasy, and the real from fiction, and now it is time to take the information gained in the past months to make our dreams into reality.  Neptune will hover around 11 degrees Pisces before it stations to go forward, and hence those who have planets on this degree will feel the shift in a profound manner.
Mars in Libra Square Pluto in Capricorn: This lasts the whole of third week where instinctual drive is transformed in a purposeful manner to pursue what one desires.  However, although Mars is the spontaneous channeling of energy, in Libra this can be expressed in a passive and manipulative way or with more logic and rationale. With Pluto on Mars, actions need to have a definite purpose and done strategically in order to reach your goals.  If you have planets in the middle degree of cardinal sign and have been wanting something that is not that easy to get, this is a good time to come up with a carefully implemented plan to achieve it.  But beware of people who carry a grand scheme in order to trick and manipulate.  Mars Pluto is also known for its power struggles. clash of wills, and propensity for ruthlessness, and so be on the  lookout for such situations and avoid them if possible.
Transits for 4th Week of November 2017
Pallas Join Uranus:  Pallas,  the asteroid for long range planning fights in a fair and logical manner, and not a supporter of spontaneous thoughtless channeling of destructive energy.  She is coming back once again to join Uranus in the late degree of Aries, giving us all a chance to be creative in planning our lives for the long haul. Aries is an action oriented energy that can be made more constructive by adding a filter of patient focus. Can you see past patterns of thought and behavior that have helped and those that haven't?  It is a good time to become more aware of how worrying, being anxious or impatient has actually been a barrier in reaching goals while having trust and calm confidence has been an asset.  For those with planets in Aries, this combo provides a window of opportunity for learning.  Aries contains the seed of creation and destruction and by Uranus & Pallas in Aries forming a trine to Saturn & Mercury in Sagittarius, the fire can be contained to focus on a creative project or goal, hopefully for a good cause.
 DO YOU HAVE ANY PLANETS IN SCORPIO? HOW IS JUPITER IN SCORPIO GOING TO AFFECT YOU?